Interesting Pictures
Here are some pictures of defects we have found in homes we have inspected.
1. Bird nest at service drop wire.  Fire bird ?
Service drop wires should be clear of anything that will cause abrasion to avoid mechanical damage to the wires and reduce ability to dissipate heat.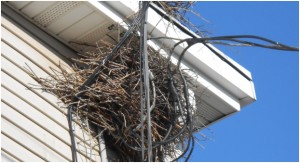 2.     Chimney should be at least 2 feet higher than any anything within 10 feet of the chimney, horizontally. Besides, it is too close to the window.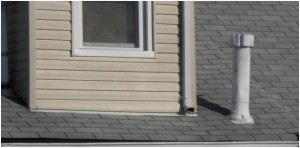 3. Ridge sags in the middle. Top of wall pushed out with rafter. (next  picture)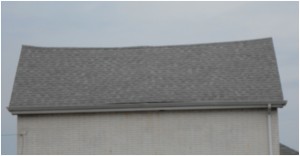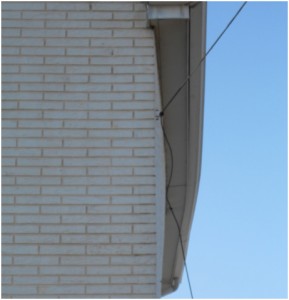 4. The retention cables in the springs of garage door are missing (in case springs break to prevent injury).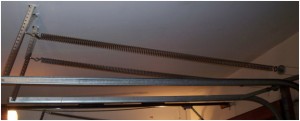 5. Gutter clogged by growing plant.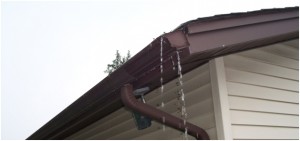 6. Homemade connecting pipe.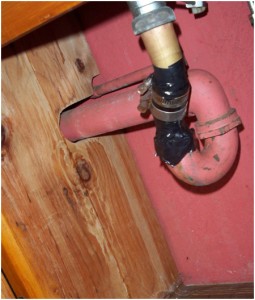 7. Discharge pipe missing.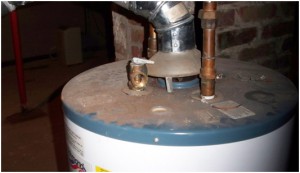 8. Leaning chimney.